See on Scoop.it – Small Business Development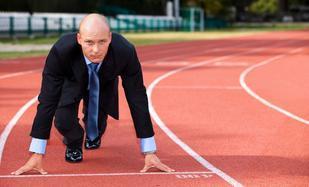 Since Laura Vanderkam released her e-book What The Most Successful People Do Before…
Since Laura Vanderkam released her e-book What The Most Successful People Do Before Breakfast in June, entrepreneurs have been looking through their schedules determining how they to can make their mornings more productive.
Fast Company took on the question of What Successful People Do With the First Hour of Their Work Day. It turned where anyone in the tech world would go with a burning question: Quora.
The most popular answer on the question-and-answer site: Start the day with an hour of power à la self-help guru Tony Robbins. Start the day with light exercise, thinking about for what you are grateful, and visualizing what you want the day to be like.
Fast Company then turned to tech entrepreneurs, who weighed in on how they spend the first hour of their day:
*** Tumblr founder David Karp makes a point not to check his email until 9:30 or 10 a.m.
*** Craigslist founder Craig Newmark starts his day with customer service: responding to user complaints and getting rid of spammers to anchor him to reality.
*** Steve Jobs, in his famous graduating class at Stanford speech, said he starts his day asking "If today were the last day of my life, would I want to do what I am about to do today?"
How do you start your day to ensure it is productive? Let's discuss it here, at SpiceofyourLife, A Business Blog.
See on upstart.bizjournals.com
Curated and Published by: Image Werks, LLC