See on Scoop.it – Small Business Development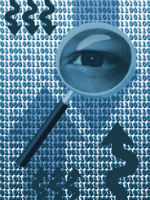 For marketers, unstructured human information is a goldmine. The key to tapping into this goldmine of data is embracing a meaning-based approach to analyzing human information.
Unstructured human information makes up 90 percent of all known Big Data, and it's growing exponentially. For example, with more than one billion users, there are 700 Facebook updates per second. People tweet 340 million times per day, and there are 105 Google Plus updates per second. On a daily basis it is estimated that we collectively produce 2.5 quintillion bytes of data, and the growth rate is so high that 90 percent of all information ever created was produced in the past two years alone.
For a marketer, this unstructured human information is a goldmine. If a marketer can tap into the customer clicks and conversations happening every second and derive meaning from it, he or she can better understand each customer and deliver an optimized, personalized experience to that customer across their preferred channel and medium.
But actually doing this is the rub. The challenges are around volume and variety. Until recently, the quantity and speed of data has meant that by the time you are able to analyze it, it was no longer relevant. You can deal with problems of scale related to structured data by throwing increasing amounts of hardware and software at it. But human information in the form of call center conversations, social media interactions, video, images, web content, emails, and texts, doesn't fit cleanly into a database like structured data does. To understand and act on human information, you need software that can recognize concepts and ideas in this ocean of data.
The key to tapping into this goldmine of data is to embrace a meaning-based approach to analyzing human information. By applying the ability to understand meaning of how the customer is interacting with a brand across all channels—the web, social, mobile, call center, and in-store, businesses can get a view of all of their data, not only the 10 percent of neat, structured data, but the entire 100 percent.
Customer browsing and purchasing habits create sizeable data trails. Coupled with social media integration, they can allow content to be very effectively targeted. For example, a major retail brand uses meaning-based technology to track which store sales result from different online marketing methods, including its marketing emails. The technology provides insight into which customers are responsive and which methods work. In another example, a major auto rental company uses a meaning-based approach to marketing to automatically test and analyze the optimal price point for GPS devices across segmented customer groups ensuring they are optimizing revenue.
And it's not just retail. A bank keeping an eye on the social conversation around its industry may notice an emerging discontent around the fees competitors are charging for the use of ATMs. The bank, which does not charge fees for ATM use, could allocate more of its online ad spend to trigger off the key words 'no ATM fees,' thus connecting with customers who may be doing online searches or considering a bank switch. The bank's campaigns could be automatically adjusted to highlight the fact that they do not charge ATM fees.
With the right marketing platform, marketers can even use the digital breadcrumbs left by a customer on their shopping journey to be predictive about what is going to attract a new customer or encourage an existing customer to act.
For example, marketers can modify offers in real time, or make changes to creative assets on websites (where the 'buy' button is, even what color it is) in response to the discovered customer themes and insights. Essentially, marketers can take that insight—in real time—and leverage it to create a better, more customized experience, uncover new opportunities for engagement, and adjust current practices. Capturing and understanding real-time unstructured data can help drive product development.
Analysts predict that within a few years, the CMO will have a larger IT budget than the CIO. While this will enable the CMO to better leverage the opportunities discussed in this article, it also means the spotlight will shine brighter and hotter, and ROI will be examined closely. Marketers and brand managers need to turn their attention to the benefits of a meaning-based approach to marketing while the revolution is at its early stages.
See on www.1to1media.com
Curated and Published by: Image Werks Corporation