See on Scoop.it – Small Business Development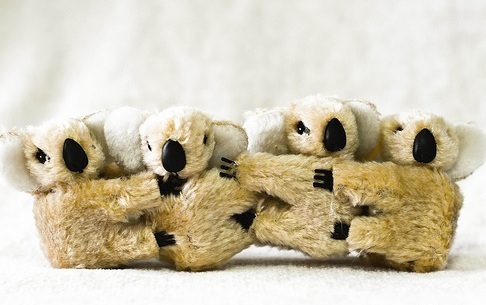 Google+ launches Communities. Here's how to set one up and leverage them for marketing.
Well, it's about time. Google+ hasn't had a big update in a while, it seems.
Earlier this week, Google+ rolled out its latest new feature thingy — Google+ Communities. I'll explain what they are and how to set them up in detail in this blog post, but the long and the short of it is they're little online communities on Google+ … pretty much what the name implies. Think of it like your LinkedIn or Facebook Groups! But, you know, on Google+.
Alright, without further ado, here's your introduction to Google+ Communities if you'd like to dabble in the latest and greatest of social networking!
What Are Google+ Communities?
Google+ Communities are places for people to gather around a specific subject matter. There are a few use cases for these communities that might be of particular interest to marketers:
* Setting up public or private membership to support or discuss a particular topic or group — let's say a local reading group, or people interested in Renaissance drama and poetry. (Stick with me here, I'm using that as an example later.) 😉
* Finding conversations about a particular topic so you can participate in the discussion — like people interested in talking about John Donne's poetry, for instance.
* Starting Hangouts and planning events with community members — hey, your Marlowe book clubs have to start somewhere
*  Sharing your community via +1 buttons — if you want more people to share the Shakespearean love, you bet your +1 buttons you'll want to use this feature.
So, what's the use case for marketers? Ohhhh, let's say you own or do marketing for a local bookstore. That just happens to specialize in antique books. It might behoove you to network with other people that are really into that … because they might just become a customer, or know someone who will. Just like you'd do some digital networking on Twitter, Facebook, LinkedIn, and other online forums, you'd probably want to either find the Google+ Communities where these people hang out … or create them yourself! Pretty straightforward stuff, right? Thought so.
So if you're sold on the value of this sort of online networking, you might be wondering how you actually do it with Google+ Communities. I'm so glad you asked!
How to Use Google+ Communities
You can access Google+ Communities by clicking on the "Communities" icon when you're in Google+. To create your own community, just click the red 'Create a Community' button.
See on blog.hubspot.com