See on Scoop.it – View * Engage * Discuss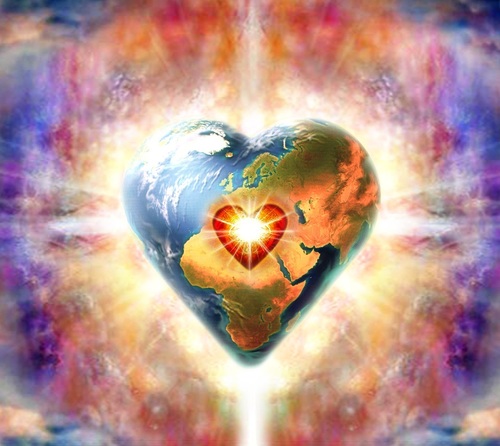 14 For this reason, then, I kneel before the Father
15 from whom every family in heaven and on earth derives its name and nature,
16 praying Him out of the wealth of his glory to grant you a mighty increase of strength by his Spirit in the inner man.
17 May Christ dwell in your hearts as you have faith!
18 May you be so fixed and founded in love that you can grasp with all the saints what is the meaning of 'the Breadth,' 'the Length,' 'the Depth,' and 'the Height,'
19 by knowing the love of Christ which surpasses all knowledge! May you be filled with the entire fullness of God!
IWC_AJA's insight:
Friends, it is so imperative that we arrive at the conscious level of knowing God! The body of Christ must be a body wholly and fully flooded with the Agape of God. There must not be, not even one cell, of the Body of Christ that does not have the Agape of God inundating it. Why? Since, Faith works by Love, how else will we see the manifested will on the face of the Earth until the Word covers the Earth as the Waters cover the sea? How else can we manifest as the dearly loved Children of God.
The Earth groans for the manifestation of Children of God. We put a stop to the pain by becoming conscious of the Agape of God. Only when we are wholly and fully flooded with the Agape will speak the Word and see it accomplished in the thing where unto we have sent it. The Word we have sent out will NOT return unto us void. Let us close our mouth and stop the Bible beating of the lost. We must arrive to the place we open our mouth all the lost will hear is the Love of God! We must be Witnesses and NOT go "witnessing ." When the lost can label us, "The Agape Ones" from what they observe in our actions <3 John 3:15 – 18; Psalm 23:5. Ephesians 5:1
See on bibleresources.org