See on Scoop.it – View * Engage * Discuss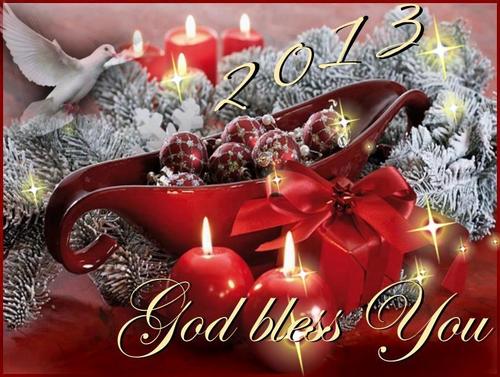 The Command is … Agape!
5  They belong to the world, therefore they speak as inspired by the world, and the world listens to them:
6   we belong to God — he who knows God listens to us, he who does not belong to God does not listen to us. This is how we recognize the spirit of truth and the spirit of error.
7   Beloved, let us love one another, for love belongs to God, and everyone who loves is born of God and knows God;
8   he who does not love, does not know God, for God is love.
9   This is how the love of God has appeared for us, by God sending his only Son into the world, so that by him we might live.
10  Love lies in this, not in our love for him but in his love for us — in the sending of his Son to be the propitiation for our sins.
11  Beloved, if God had such love for us, we ought to love one another.
12  God no one has ever seen; but if we love one another, then God remains within us, and love for him is complete in us
13  This is how we may be sure we remain in him and he in us, because he has given us a share in his own Spirit;
14  and we have seen, we can testify, that the Father has sent the Son as the Saviour of the world.
15  Whoever confesses that 'Jesus is the Son of God,' in him God remains, and he remains in God;
16  well, we do know, we have believed, the love God has for us. God is love, and he who remains in love remains in God, and God remains in him.
17  Love is complete with us when we have absolute confidence about the day of judgment, since in this world we are living as He lives.
18  Love has no dread in it; no, love in its fullness drives all dread away, for dread has to do with punishment — anyone who has dread, has not reached the fullness of love.
19  We love, because He loved us first.
20  If anyone declares. 'I love God,' and yet hates his brother, he is a liar; for he who will not love his brother whom he has seen, cannot possibly love the God whom he has never seen.
21  And we get this command from him, that he who loves God is to love his brother as well.
IWC_AJA's insight:
People of God,
We must manifest the nature The Living God our Heavenly Father. We must stir up the gift within. We must show the Kingdom of His Dear Son. Who are we to hoard the Love of Christ and to select to whom we show it? It is either the Agape Kingdom or Hate which is utter darkness. People of God… Are we not called by his name? Do we not require our God of necessity? Are we not so dependent on Him that He is our Enabler? Then, what's up with the nature? When it is our nature. It is not turned on one minute then turned off on another! Excuse me. But, that is being a light switch. Are we light switches? Or, are we flames burning ever so brightly? Let's get this life right so we can burn brightly together. Stop the pointing fingers; Start the self-inspecting to burn brightly with the Agape of God! We are on display before ALL nature, humanity, and the created world seen and unseen.
Agape ♥
The more we see our Heavenly Father, the more the Agape of God changes our lives. Indeed, we become as He is in this world! It is all about the "A" Kingdom.
Agape ♥
Agape, freely flowing; freely abounding! As we partake of His nature we share the Bread of Life around the table He has prepared for us!
People of God, allow God to change you into the perfect Image of Christ so that we may know the Love of Christ in order to share the Bread of Life with others. Do not allow circumstances and situations to manifest lack (the state of being without). We have in this world all that pertains to life and godliness because, Jesus paid it all through his life, death, resurrection and his being at the right hand of the Father in the Eternal Kingdom.
The Agape ♥ Kingdom.
Agape ♥
See on bibleresources.org
Curated and Published by: Image Werks Corporation